Leer Hellboy Jr 1 y 2 Online en Español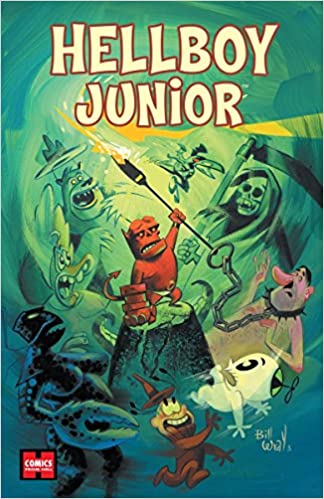 Ayúdanos compartiendo, si te ha gustado!!
El creador de Hellboy, Mike Mignola, y Bill Wray (Ren y Stimpy) combinan sus talentos para traernos las extravagantes aventuras de Hellboy, Jr. y sus pequeños amigos. Este volumen incluye historias de Wheezy the Sick Little Witch, Ginger Beef Boy, Somnambo the Sleeping Giant, The Wolvertons, Sparky Bear y Huge Retarded Duck, además de una nueva historia de Hellboy, Jr. que no está en la serie original. A Mignola y Wray se unen los diversos talentos de Dave Cooper (Futurama), Stephen DeStefano (Ren y Stimpy), Pat McEown (Grendel), Hilary Barta, Glenn Barr y Kevin Nowlan.
#1
#2
TE PUEDE INTERESAR TAMBIEN