Leer The Man Of Steel Comic Online en Español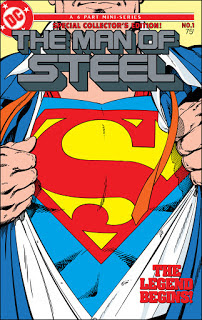 Ayúdanos compartiendo, si te ha gustado!!
 The Man of Steel es una serie limitada de cómics de 1986 con el personaje de DC Comics Superman. Escrita y dibujada por John Byrne, la serie se presentó en seis números que fueron entintados por Dick Giordano. La serie contó la historia del origen moderno de Superman, que se había reiniciado con la serie Crisis on Infinite Earths de 1986.
#1 – #6
TE PUEDE INTERESAR TAMBIEN